---
Vizela
The Vizela station services the town of Vizela. The services in the station are sufficient, tickets are sold in the station café which can be in hurry just before trains departure. But this is a way how to keep comfort for passengers who can travel further than just on the urban line. Environment of the station is very comfortable. The cameras system helps to protect the equipment.
Parking possibilites at the station´s surroundings are very different. There is a free parking by the main building. These places are ussually full. But on the opposite side of track there is paid parking which is almost empty.
The station neighbours with a new centre called "Forum Vizela" which consists of new buildings with flats, shops and services. The access to the "old" city centre is possible through this new part of the town or also down the Rua Dr. Abilio Torres. The distance station-centre is about 400 metres.
VIZELA

EQUIPMENT OF THE STATION

Waiting room

Yes

Ticket office

Yes; tickets in café

Benches

Yes

Bin

Yes

Roofed platforms

Yes; both platforms

ATM

Yes

Way to cross the track

Underpass

Left-luggages

No

Access for disabled

Yes

Shop/restaurant

Yes; café

Ticket machine

Yes; just for urban trains

Newspaper-agent

Yes; in the café

Security/cameras
Yes
VIZELA

SURROUNDINGS OF THE STATION

Parking

Many possibilities, about 55 official parking places (some of them are paid - 0,45euro)

Bus stop

About 250 m far from the station building

Access to the nearest highway

About 7,3km (Polvoreira - A7-E805)
Photos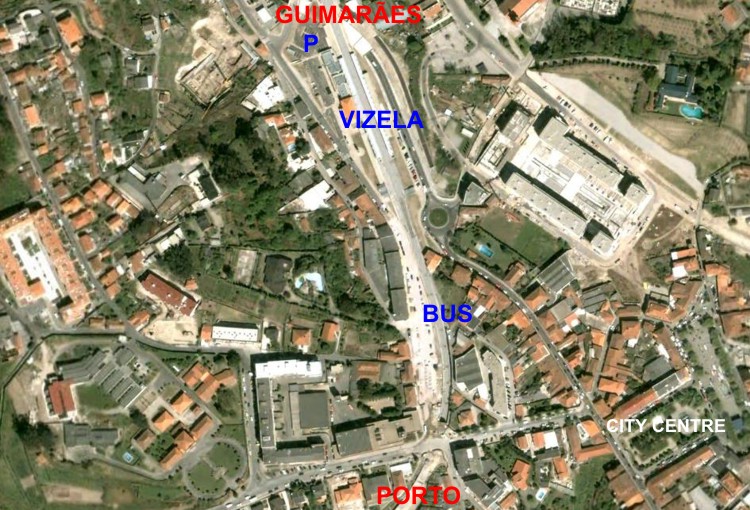 Vizela station; Google Map
click the picture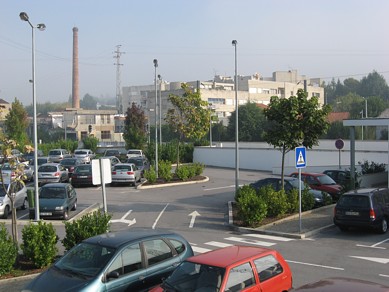 Parking by the station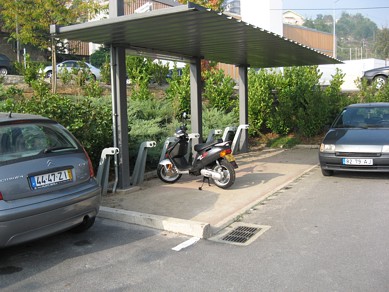 Parking places also for motorbikes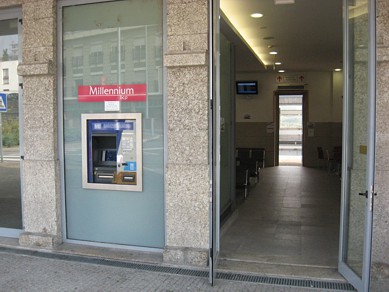 ATM at the entrance to the station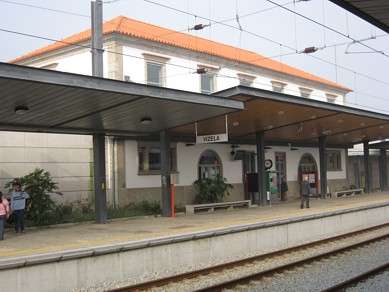 Nice station building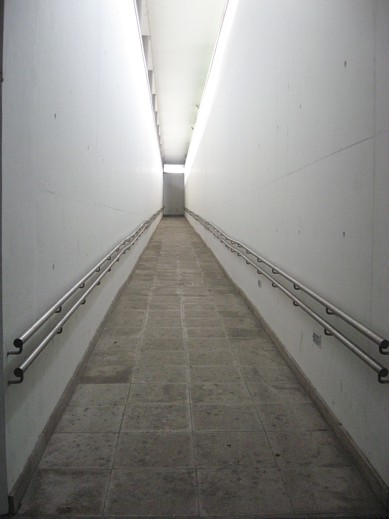 From the underpass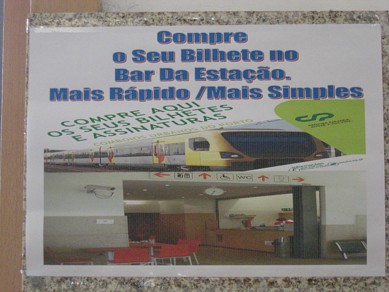 Tickets available in the bar...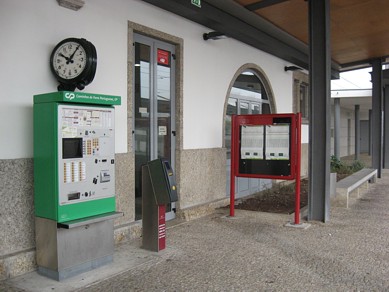 ... or in the machine which is situated on the platform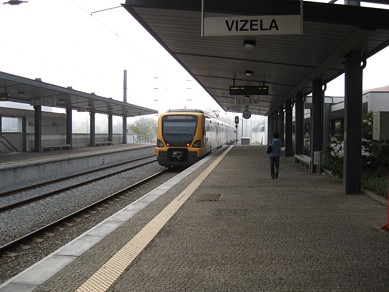 The first platform