---
Vila das Aves
This station serves the town of Vila das Aves. Location of the station is very good - it is situated in the middle of town, just near the centre. But even if it is almost in the centre, connection with buses is very poor (to understand - impossible).
Simple design and architecture of the station is very efficient. There are almost all what passenger needs. Perhaps that´s a pity the main building is not situated in the opposit side of station, just across the track. Most of passengers come from direction of city centre. I suppose this is the reason of enclosure of a ticket-office and waiting room.
VILA DAS AVES

EQUIPMENT OF THE STATION

Waiting room

No

Ticket office

No

Benches

Yes

Bin

Yes

Roofed platforms

Yes; both platforms

ATM

No

Way to cross the track

Underpass

Left-luggages

No

Access for disabled

Yes

Shop/restaurant

Not in the station, but in close streets

Ticket machine

Yes

Newspaper-agent
No
Security/cameras
Yes
VILA DAS AVES

SURROUNDINGS OF THE STATION

Parking
Two parkings with about 120 places total; also possible to use streets
Bus stop
No

Access to the nearest highway

About cca 11 km to A3 (access near Santo Tirso)
Photos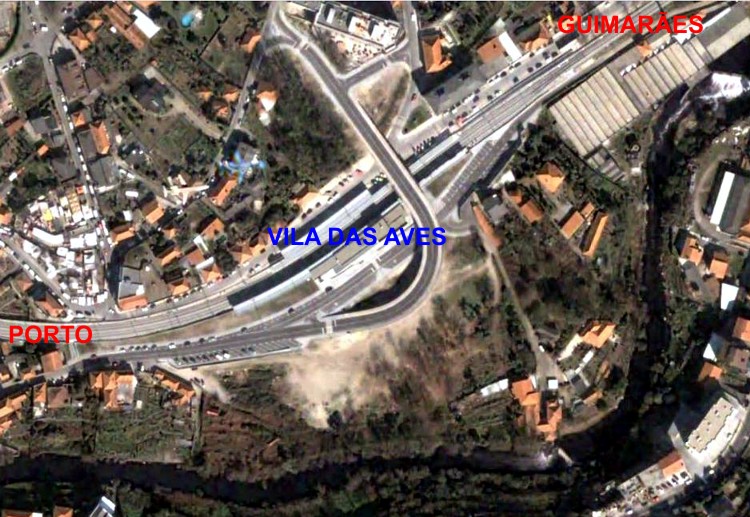 Vila das Aves station; Google Map
click the picture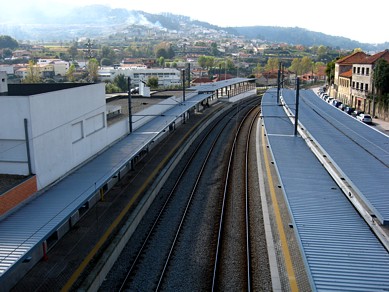 View of a bridge over the station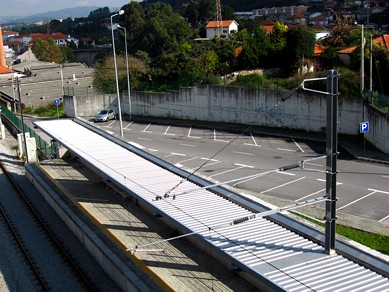 Empty parking on one side of the station...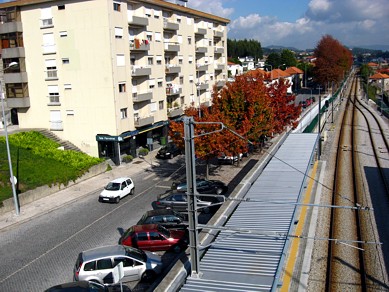 ... but the opposite side parking is very used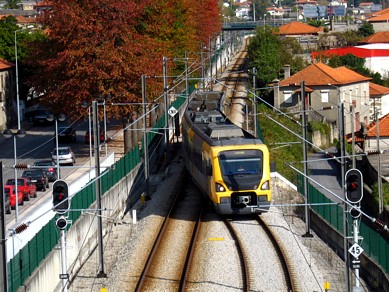 Train from Guimarães to Lousado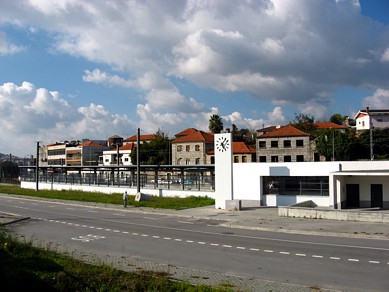 Simple architecture

Gate to the platform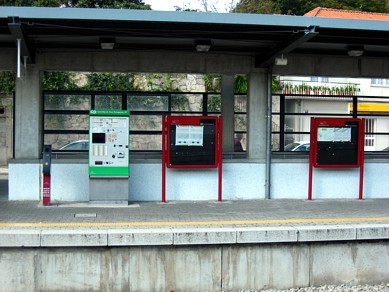 Ticket machine and info panels on one of the platforms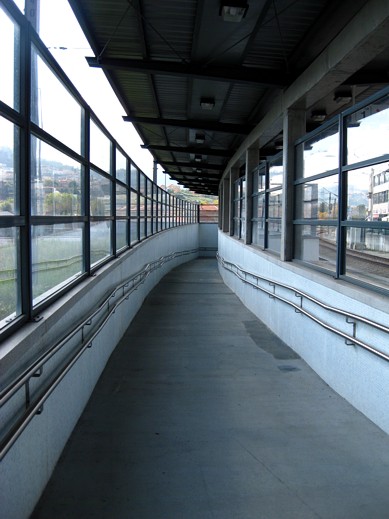 Access to the undepass