---
Trofa
The station of town of Trofa has not been reconstructed during the renovation in 2004. This station is one of stops of "intercidade" trains connecting north of Portugal with Lisbon and the south. Nowadays situation of the station can show us what were the condition of the line before renovation in 2004.
The station consists of one main building, two platforms (2 tracks) adapted to present conditions and one platform without operation (looks more like cargo platform - with high roof). There is a space for possible renovation - for parking, bus stop, overpass (underpass).
Connection to other kinds of transport (especially buses) is very limited. Passengers have to move to the nearest bus stop to the town centre. And because the Trofa station is one of stations of intercity trains, demand for bus connection to another parts of town or to near villages exists.
TROFA

EQUIPMENT OF THE STATION

Waiting room

Yes

Ticket office

Yes

Benches

Yes

Bin

Yes

Roofed platforms

Yes

ATM

Yes

Way to cross the track

Directly across the track

Left-luggages

No

Access for disabled

Yes; descents next to stairs

Shop/restaurant

Yes; café

Ticket machine

Yes; urban trains and also higher quality trains (AP, IC, IR)

Newspaper-agent

Yes; incl. in the café

Security/cameras
Yes
TROFA

SURROUNDINGS OF THE STATION

Parking

Only in streets, none official parking for the station

Bus stop

No; in the centre of Trofa

Access to the nearest highway

Cca 7,5 km near Esmeriz (many directions - Guimarães, Braga, Farmalicão...)
Photos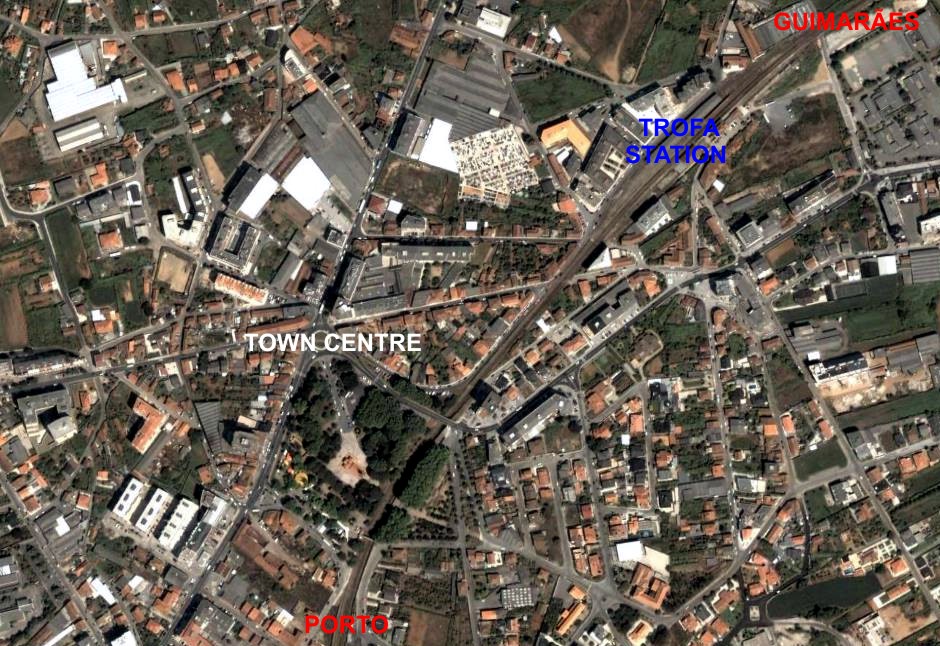 Trofa station and the town centre; Google Map
click the picture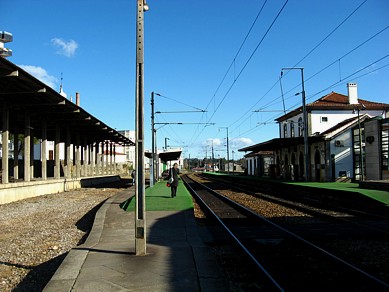 Old platform modified to today´s conditions and rule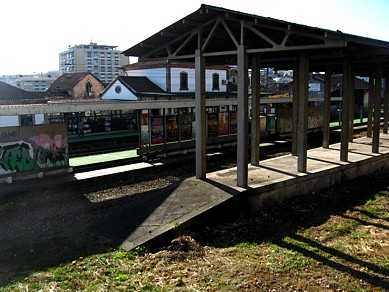 Not too nice view of the station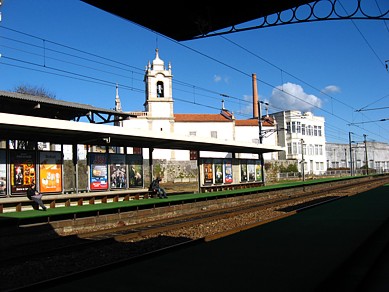 Track, platform and church

New platforms have been modified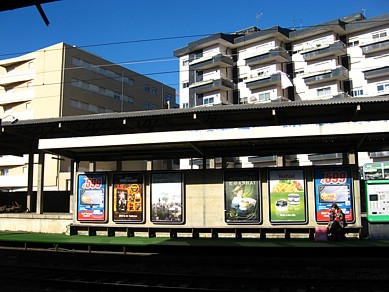 Platform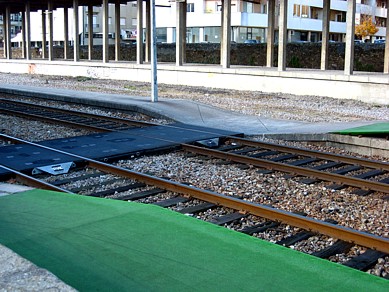 No underpass, no overpass...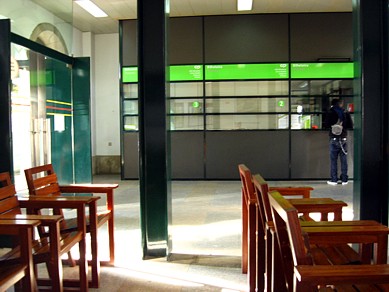 Waiting room with ticket office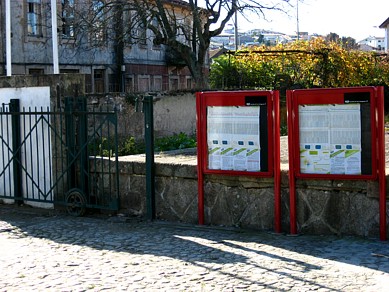 Info panels and exit of the station