---
Porto São Bento
This terminal station is located in the centre of city of Porto. Building is included in the historical part of the city which is a part of world heritage according to UNESCO. The São Bento station is natural gate to the old city centre. The building itself is an interesting target for tourists, especially its "azulejos" (tiles) which picture the history of Portugal are the most frequently photographed symbol of the station.
The station has a good connection to city transport. There is a taxi rank in front of the building. Across the Praça de Almeida Garrett one can take a city bus (operator: STCP - Sociedade de Transportes Colectivos do Porto) and there is a metro station "São Bento" on the D-line (yellow, connecting Hospital São João and João de Deus) near the railway station.
The station has 8 tracks, but both edge tracks have been removed. Each of 5 platforms has its own roof above and it is equipped with benches and bins. But most of the passengers either come directly to their train (this is the terminal station and trains are usually prepared about 15 minutes before their departure) or wait in a waiting room. Many passengers wait in front of the information board where they can check number of platform of their train.
Passengers can use a lot of shops, services and selling machines in the station. There is also machine for payments for parking. Parking fee is smaller than fee for left-luggages service... But the station subserves especially people who come to Porto every day to job or for tourists who come to the centre of Porto. So the amount of parking places is very limited.
List of services provided in the PSB station:
train information & ticket service,
left luggages,
vendors (snack, drinks, toys, tickets),
ATM – multibanco, newsstand, snack-kiosk,
tourist information,
photo-machine,
café & snack bar,
drapery,
drug store,
scale machine,
ice cream kiosk
The São Bento station is located in the centre of Porto, not far away from well known Dom Luis Bridge and the Douro river part.
PORTO SÃO BENTO

EQUIPMENT OF THE STATION

Waiting room

Yes; cca 35 seats, TV in the room

Ticket office

Yes

Benches

Yes

Bin

Yes

Roofed platforms

Yes

ATM

Yes (4x)

Way to cross the track

At the end of platforms – common space

Left-luggages

Yes; price for 1st hour – 1€, 2nd +0,5€, 3rd-12th +2€, 13th-24th +2,5€

Access for disabled

Yes

Shop/restaurant

Yes

Ticket machine

Yes – both for urban trains and also for regional/intercidade/Alfa Pendular trains

Newspaper-agent

Yes

Security/cameras
Yes
PORTO SÃO BENTO

SURROUNDINGS OF THE STATION

Parking

Yes; limited number in the centre of city

Bus stop

Yes; connection to city buses, metro station "São Bento" within the grasp

Access to the nearest highway

Many possibilities for all directions; for example 3,1 km to highway near Campanhã railway station
Photos

São Bento station; Google Map
click the picture

Entrance to metro station of S. Bento

The building of the station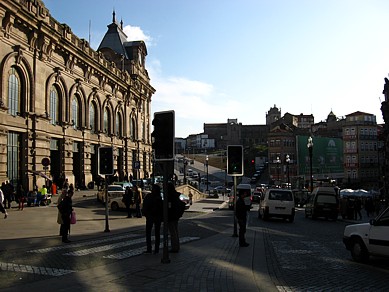 The station and surroundings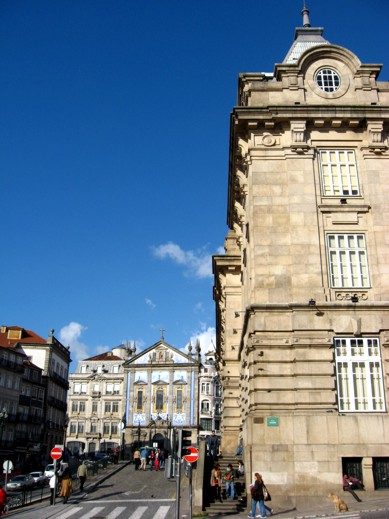 The station is located right in the centre of Porto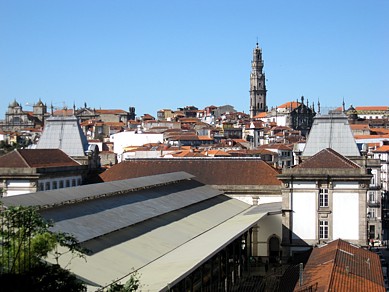 View over the station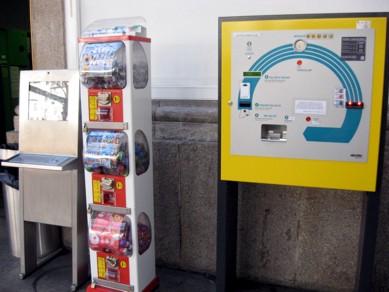 Internet kiosk, toy machine and parking machine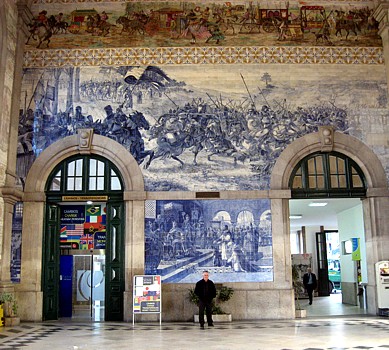 Azulejos in the station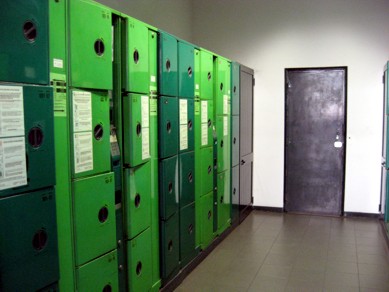 Left luggages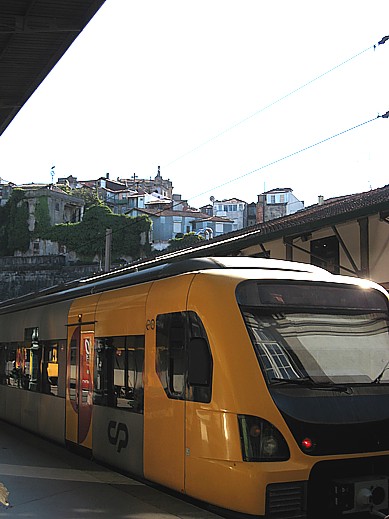 Urban train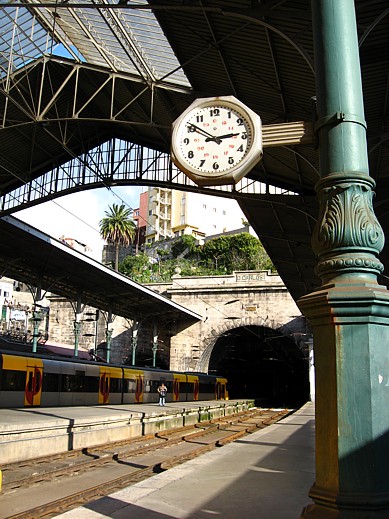 On a platform