---
Pereirinhas
This station is located just several hundrets metres of Vizela. This stop was made with same or similar elements like other small stops of the line (benches, facing, roof) and even if it is not monitored with security cameras system, the equipment of the station is not destroyed like in other stops.
The Pereirinhas station has an unique atmosphere - the platform adjoins a rock, there is a factory and directly next to it rural fields across the track. The stop disposes also of quite large parking but it is almost constantly empty...
PEREIRINHAS

EQUIPMENT OF THE STATION

Waiting room

No

Ticket office

No

Benches

Yes; marble

Bin

No

Roofed platforms

Yes; one

ATM

No

Way to cross the track

Not neccessary

Left-luggages

No

Access for disabled

Yes; access parking - platform

Shop/restaurant

No

Ticket machine

No

Newspaper-agent

No

Security/cameras
No
PEREIRINHAS

SURROUNDINGS OF THE STATION

Parking

49 places incl. 3 for disabled; roofed place for motorbikes and bicycles

Bus stop

Cca 0,4 km far from the station

Access to the nearest highway

Cca 7,6 km (Polvoreira - A7-E805)
Photos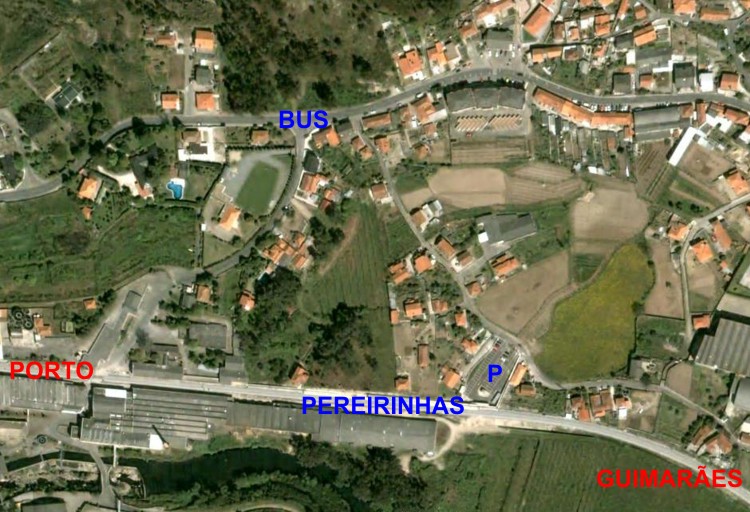 Pereirinhas station situation; Google Map
click the picture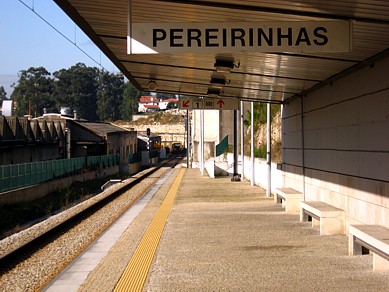 Platform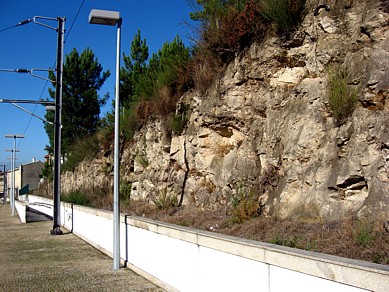 Interesting surroundings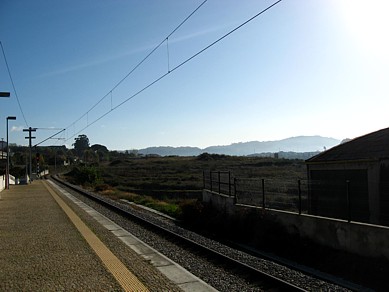 View towards Vizela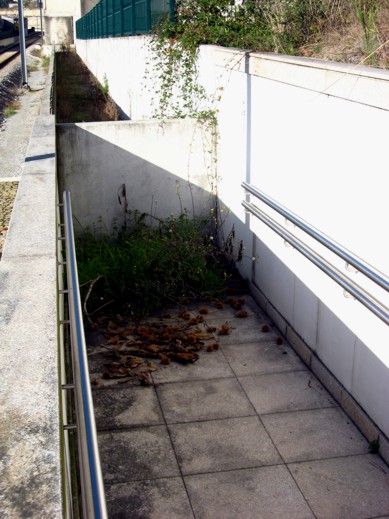 Path to ATM (according to signs in the station)...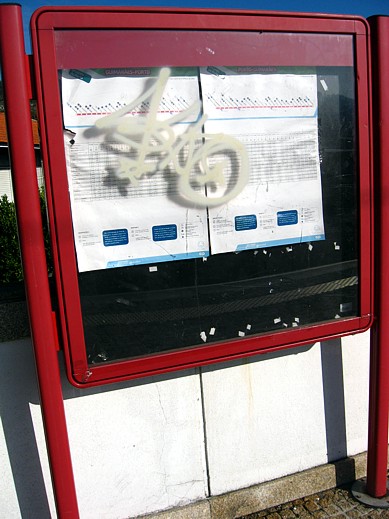 Info panel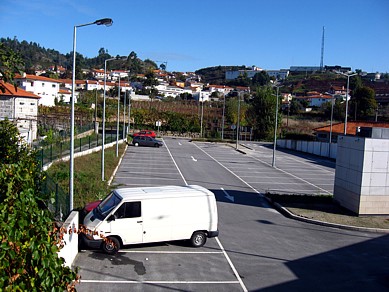 Parking