---
Guimarães
The terminal station of the line - Guimarães includes the basic services of transport. Connection to buses (urban or suburban transport) is solid but there is no - as usually in Portugal - timetable or network map in the bus stop. Bit several timetables are in the station building. There is also a taxi rank in front of the station, parking place contains about 90 places.
The station consists of four tracks. They are used mainly during night because 1st platform is used by the IC train Guimarães-Lisbon-Guimarães. But during day suburban trains leave from the 1st platform that is the closest to the main building.
The station building contains these services:
café
newspaper agent
free internet kiosks
ticket machines
ticket office
The station is located at the edge of the town but distance station-centre is not long. Most of the passengers use to go on foot to the centre. Bus is usually used by passengers who want to travel further than just to the town. Disadvantage of Guimarães station is bad connection to the bus terminal which is placed next to the GuimarãeShopping centre (see the second picture below).
The line used to continue to Fafe (more in History page) but this branch was closed during 80´s. People can now use the "line" for bicycle trips, there is an asphalth surface instead of railway track.
GUIMARÃES

EQUIPMENT OF THE STATION

Waiting room

Yes

Ticket office

Yes

Benches

Yes

Bin

Yes

Roofed platforms

Whole the station is fully roofed
ATM

Yes

Way to cross the track
At the end of each platform - common space
Left-luggages
No
Access for disabled

Yes

Shop/restaurant

Yes - café

Ticket machine
Yes
Newspaper-agent
Yes - included in the café
Security/cameras
Yes
GUIMARÃES

SURROUNDINGS OF THE STATION

Parking

Yes, 90 places in the official parking + others in the streets

Bus stop

Yes, by the station; bus terminal location - see a map below

Access to the nearest highway

About 1 km far from the station; N206 with connection to A7 near Silvares
Photos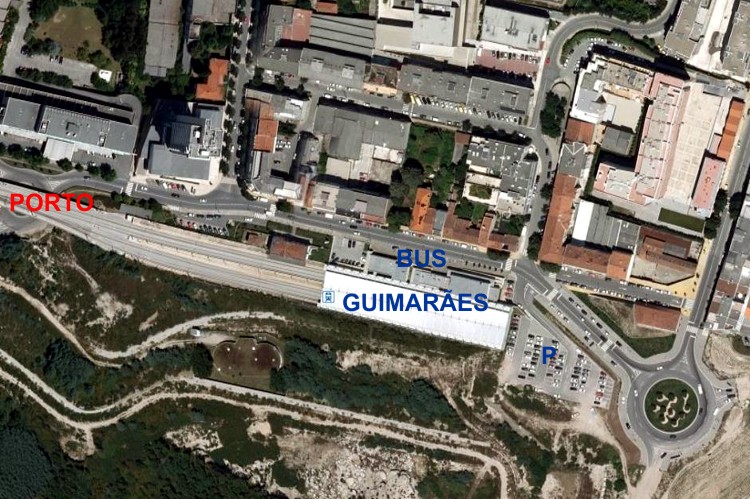 Guimarães station situation; Google Map
click the picture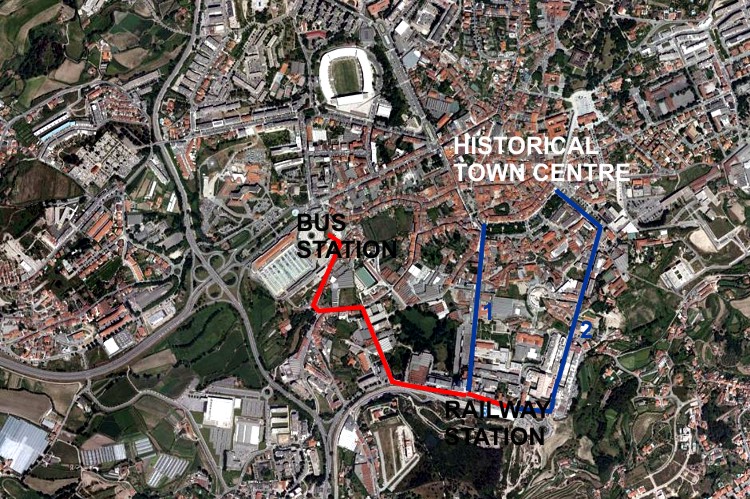 Guimarães station as a part of the town; Google Map
click the picture
Notes: red line - way to get to the bus terminal
blue lines - 1: centre down the Av. Dom Afonso Henriques
2: centre down the Av. Dom João IV
and Largo da República do Brasil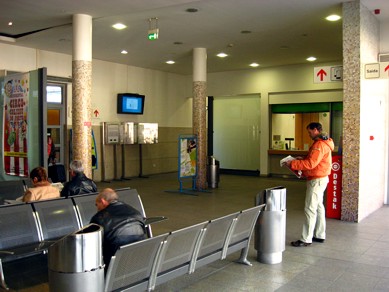 In the station building - ticket office, waiting room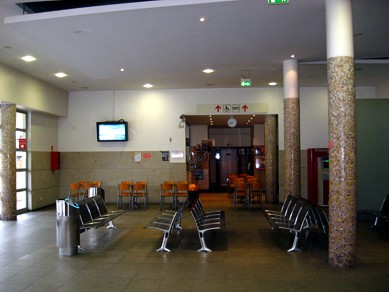 Waiting room and café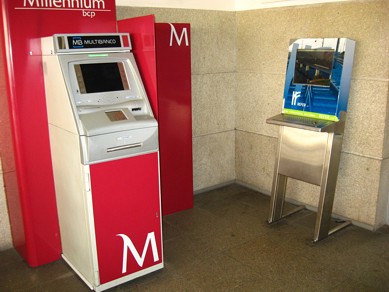 ATM and free internet kiosk

Intercidade train to Lisbon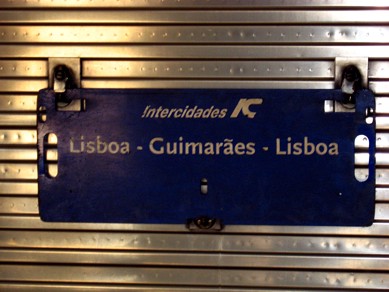 Lisboa - Guimarães - Lisboa, the only train in Guimarães different from suburban trains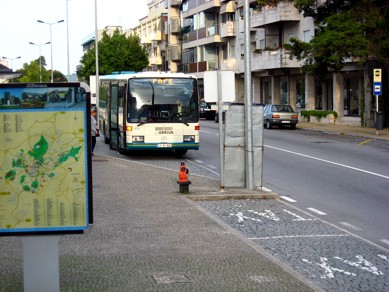 Bus stop in front of the station, there is also a map of the town, taxi stands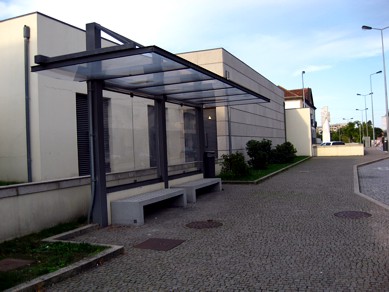 Bus stop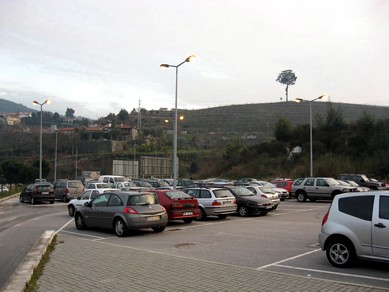 Parking places are used very frequently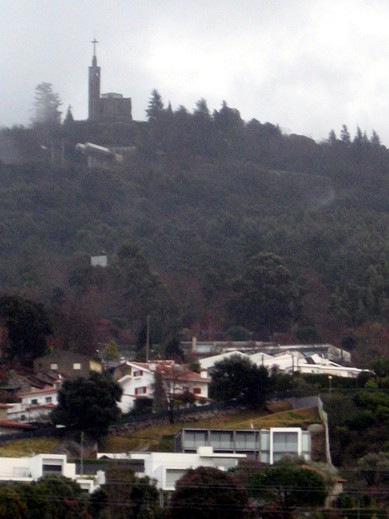 View of the Penha mountain from the parking place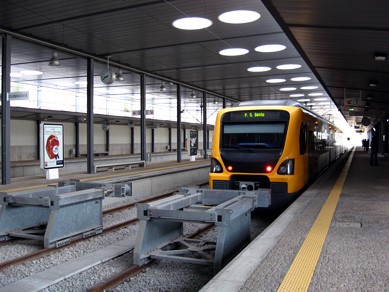 A typicall train of Porto suburban lines