---
Contumil
First station after couple of Porto stations (São Bento and Campanhã). The two platforms are situated in the middle of a shunting yard. There are an underpass which is often used for walking across the track and close very travelled road. In nights the underpass is closed.
CONTUMIL

EQUIPMENT OF THE STATION

Waiting room

No

Ticket office

No

Benches

Yes

Bin

Yes

Roofed platforms

Yes; both platforms

ATM

No

Way to cross the track

Underpass

Left-luggages

No

Access for disabled

Yes

Shop/restaurant

No

Ticket machine

Yes; suburban lines (but temporarily out of order)

Newspaper-agent
No
Security/cameras
No
CONTUMIL

SURROUNDINGS OF THE STATION

Parking

Only in streets

Bus stop
Yes; urban lines of the city of Porto

Access to the nearest highway

About 1,5 km to N12, but many possible directions out of Porto
Photos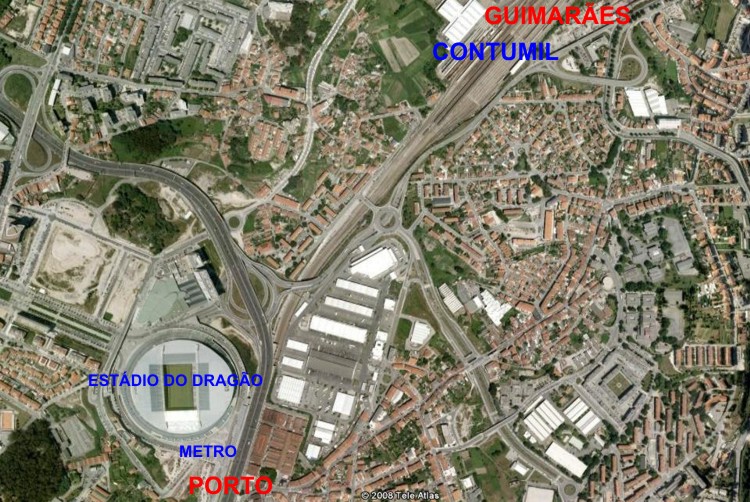 Contumil station situation; Google Map
click the picture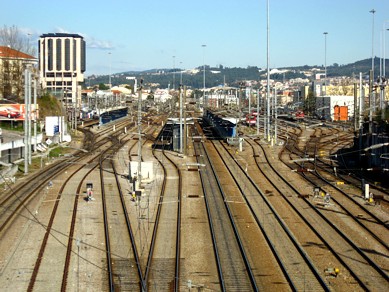 Contumil station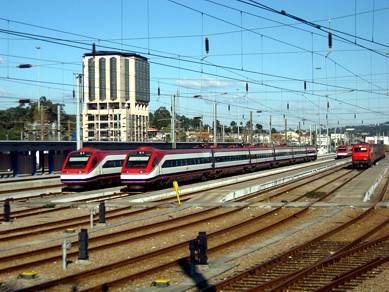 Alfa Pendulars trains are waiting here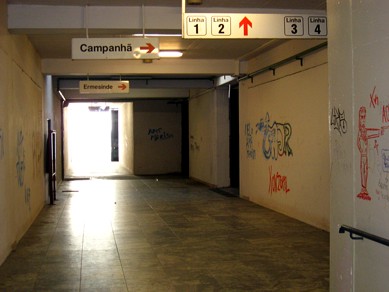 Underpass with "pictures"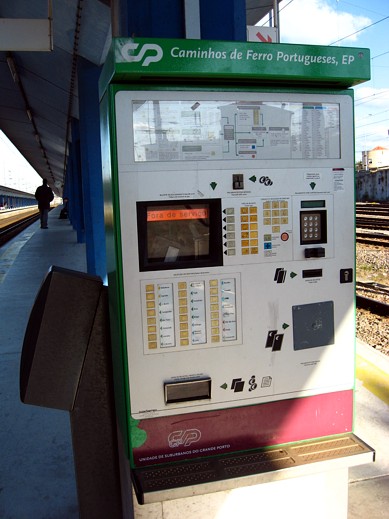 Ticket machine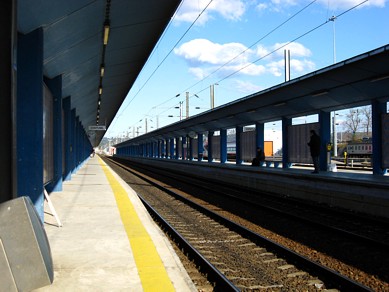 On a platform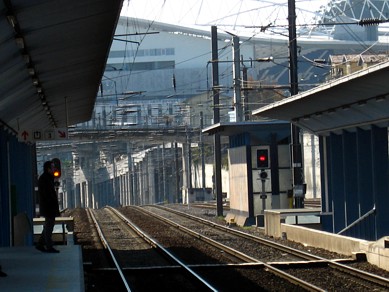 View of the stadium of FC Porto