---
Caniços
The Caniços station is located about 3 kilometres far from Vila das Aves station and lies by the Rio Ave river, just several metres far from junction of the Rio Ave river with the Vizela river. This place is bridged over by a new viaduct and the old one serve for pedestrians.
The station is composed with two tracks and the same number of platforms roofed with metal construction. The line 1 joins the main building with café and waiting room. There are also toilets in the building. Maybe the station is in vain constructed larger than it is neccessary. One can see rooms for ticket-office and space for ATM - multibanco, but neither the place is useful.
But the building is very interesting. It is decorated with tiles (blue color dominates, it is accompanyed with red and yellow color) which makes the station a little bit funny. Also architecture of the station is remarkable. The dominant element of the station is shape of cube that is raised with large yellow clocks.
CANIÇOS

EQUIPMENT OF THE STATION

Waiting room

Yes

Ticket office

No

Benches

Yes; metal (4x5 seats)

Bin

Yes

Roofed platforms

Yes, two

ATM

No, but there is a prepared place for it inside the station

Way to cross the track

Underpass

Left-luggages

No

Access for disabled

Yes; both platforms - underpass

Shop/restaurant

Yes; café

Ticket machine

No

Newspaper-agent

No

Security/cameras
Yes
CANIÇOS

SURROUNDINGS OF THE STATION

Parking

28 places incl. 2 for disabled

Bus stop

Yes; by the station

Access to the nearest highway

Cca 6,5km - A7 Seide-São Miguel
Photos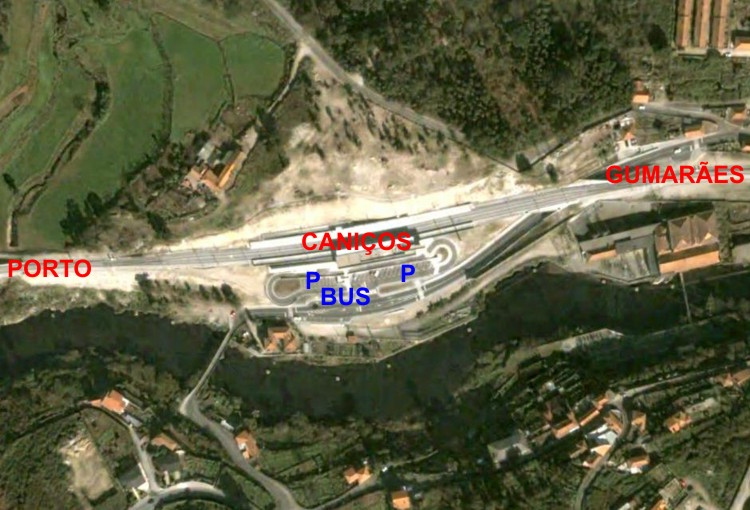 Caniços station; Google Map
click the picture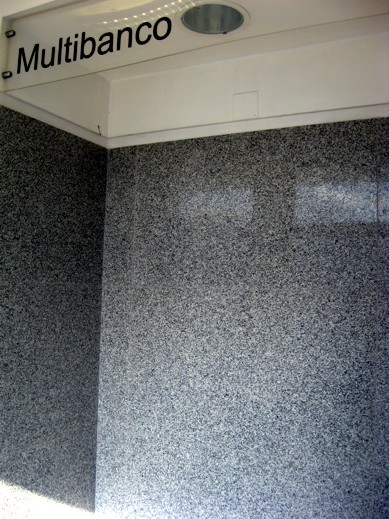 Prepared place for ATM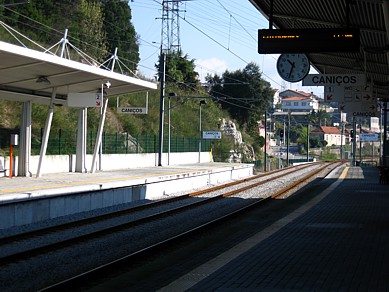 The Caniços station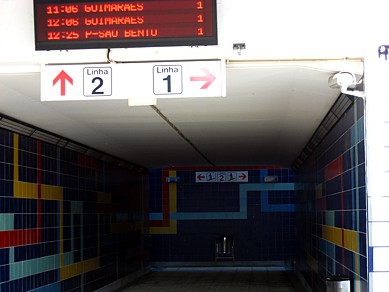 Underpass with information system and cameras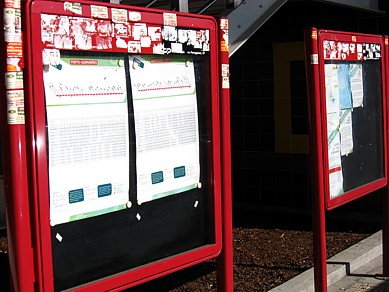 Panels with timetable and more information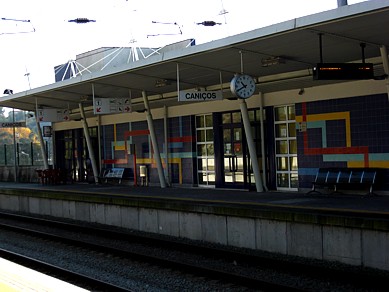 Colourful tiles decorate this new station building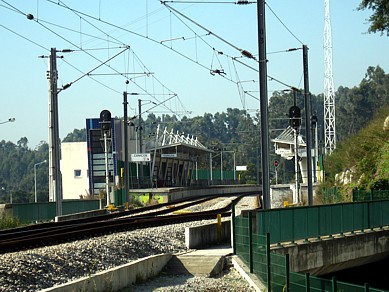 Caniços