---
Covas
This is the first station after Guimarães. The Covas-station is located by the road N105 connecting Guimarães with Porto. This road is also attached to the A11 highway. Location of Covas suggests that is closely linket to Guimarães.
The station is located at the edge of the Covas village. Covas is a small and compact place. Surprisingly the centre is created with block-houses and one side of the station adjoins to this centre. The other part of the station goes over to the countryside with farms, fields and gardens.
The station (and road which goes along) is border between buit-area and countryside. The station has only one railway track and two roofed platforms on both sides of the track. But the equipment was unfortunately damaged - signs of the station name, walls are decorated with graffiti. I guess this is because of missing system of cameras that is possible to see in other stations of the line.
COVAS

EQUIPMENT OF THE STATION

Waiting room

no

Ticket office

No

Benches

yes; marble

Bin

No

Roofed platforms

Yes

ATM

No

Way to cross the track

Underpass

Left-luggages

No

Access for disabled

Yes; both platforms (underpass, access from/to both sides of the station)

Shop/restaurant

No

Ticket machine

No

Newspaper-agent

Yes; including basic fast-food and coffee service with possibility for sitting (outside)

Security/cameras
No
COVAS

SURROUNDINGS OF THE STATION

Parking

3 parkings by the station; total cca. 80 places/2 for disabled, bike stand (7 racks) - roofed

Bus stop

Yes; by the station

Access to the nearest highway

Cca 2,2 km (Polvoreira - A7-E805)
Photos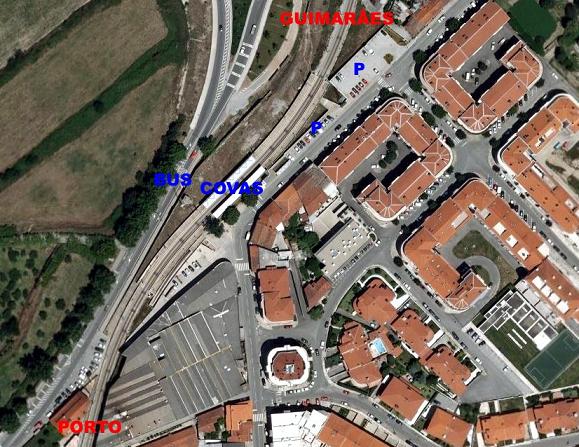 Covas station; Google Map
click the picture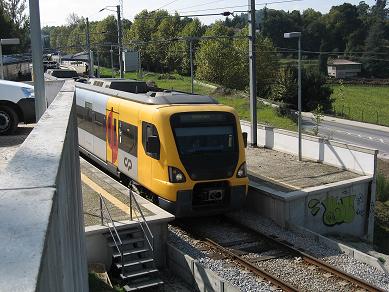 Train to Guimarães in the station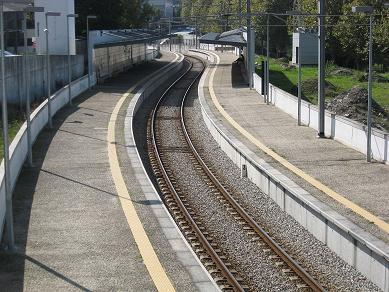 The Covas station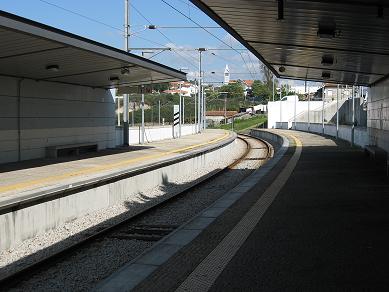 There are no signs with a name of the station...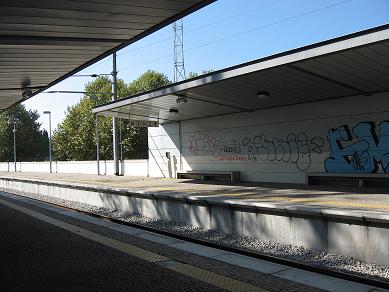 Graffiti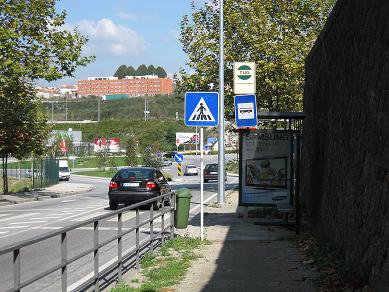 Bus stop by the station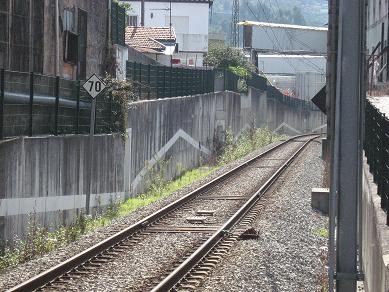 Track to/from Porto